Volunteers: Visit to Fitzrovia Chapel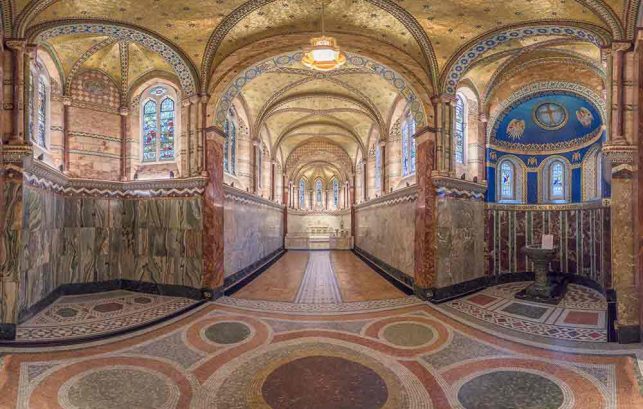 Fitzrovia Chapel's original purpose was to provide a place for reflection and quiet contemplation for the staff and patients of the former Middlesex Hospital. This tour, organised exclusively for Two Temple Place's Volunteers, will take attendees through the chapel to learn more of the chapel's history, appreciate its breathtaking architecture or 'just be' in the calm and serene surroundings! And of course the chapel was designed by Two Temple Place's architect, John Loughborough Pearson!
Learn more about Fitzrovia Chapel here.
To find our more about becoming a Volunteer at Two Temple Place email volunteer@twotempleplace.org or visit our Volunteer page.