INSIDE Artist Workshop: with Yui Yamamoto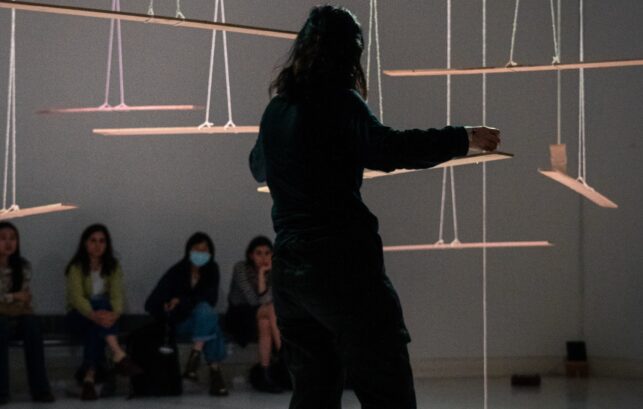 Join INSIDE artist Yui Yamamoto in a workshop exploring cultural identity through performance.
The workshop is open to undergraduate – postgraduate students who are interested in performance making and exploring their own cultural heritage and identity and materialize/visualize them with body, actions and objects.
In this workshop we are going to create a performance inspired by recipes participants are familiar with. These recipes can be traditional family dishes, participants' daily dishes, or more original creations. By the end of this workshop, participants will have explored Two Temple Place, learnt a method of performance making, and enhanced awareness of their own cultural heritage. The workshop consists of discussion and practice and lasts three hours in total.
Booking required. 
For information on planning your visit and accessibility at Two Temple Place please see our Visit Us page.
This event has been programmed as part of a series of events to accompany the exhibition INSIDE: A Two Temple Place and Thorp Stavri Exhibition. For more public events, please click here.
*Please note that we are a small organisation, if you want to cancel your ticket within 1 week of the event, we can't offer a refund but will try to transfer your ticket to a similar event in the future. If cancelling 48 hours before the event, we are unable to offer a refund or transfer your ticket. If you request a refund at any time, you will be charged £1.37 by Eventbrite.