Wednesday Lates: Textile Design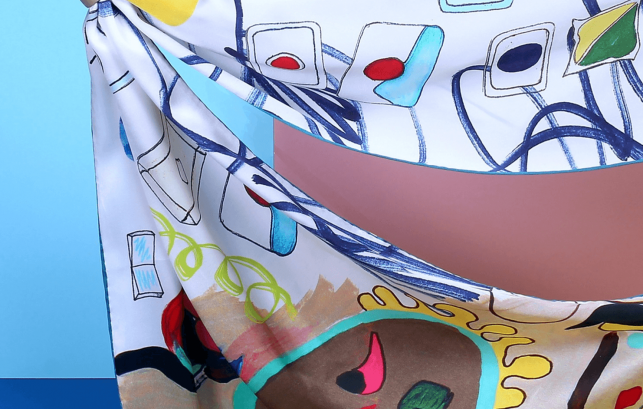 In this Wednesday Late Workshop, try your hand at designing onto textile.
About this Event
Taking inspiration from both Two Temple Place and the exhibition join textile designer Usarae Gul in this series of Wednesday Workshops experimenting with ways to be creative using fabric and textiles as the base material.
Create your own pattern inspired by the exhibition works and transfer this onto fabric to create your own unique piece of designed textile.
Usarae Gul is a textile print designer and artist with a passion for fabric and colour. She trained in Textile Design & Design Management from The University of Manchester and after graduating went on to work with a range of exciting brands in the fashion industry. Through her art she likes to mix objects from both sides of the world she identifies with; she was born in the subcontinent and brought up in Cheshire. As a print designer for textiles she take inspiration from history and different cultures and enjoys combining colours and motifs to create contemporary designs for fashion and interiors fabrics.
This event has been programmed as part of a series to accompany the exhibition UNBOUND: Visionary Women Collecting Textiles. For more public events, please click here.
Accessibility: There is a short flight of stone steps leading up to our entrance. Wheelchair access to the building can be gained via a stair climber. Visitors will need to transfer from their wheelchair into the stair climber wheelchair. Please note that the stair climber cannot be used in wet or icy weather conditions.
Please call us on 0207 836 3715 before visiting, to discuss your requirements. Once inside the building, a lift provides access to all floors, and we have an adapted toilet on the ground floor. Assistance animals are welcome, and we are happy to provide water on request.
For blue badge parking please see: Blue Badge Parking