Two Temple Place and The Roaring 2.0s present: 100 Years of Jazz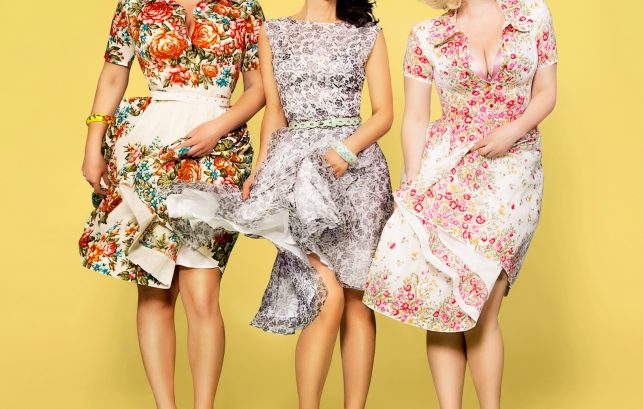 Join us for the Rhythm & Reaction after-show party at Troxy, London's most famous Art Deco venue! Prepare to be entertained by circus acts, cabaret artists and plenty of live music celebrating the last 100 years of jazz. Steam punk bartenders will provide jazz-age drinks as you swing, lindy-hop and charleston your way through to the early hours…
Book now! https://www.skiddle.com/whats-on/London/Troxy/100-Years-of-Jazz-in-the-UK-Festival/13159805/
▼▼▼ LINE UP ▼▼▼
20:30 – 21:30
★ The Original Rabbit Foot Spasm Band Fan Club ★
The Original Rabbit Foot Spasm Band were formed as a skiffle group to perform in a cabaret run by Tony Grisoni (screenplay writer for Fear and Loathing in Las Vegas) Jump Steady Jazz and have subsequently played over 2,000 gigs across Europe and Australia.
They're fronted by Stuart Macbeth whose only ambition is to get New Orleans Jazz out of old people's homes and into the lives of hard working people. Featuring original material about subjects as wildly interesting as amateur taxidermy and rainy English camping trips their songs are uniquely British but set against the a back-beat that comes straight out of Bourbon Street. Expect lavish brass, Professor Longhair piano and bestial drums, all put together with a DIY ethic.
22:00 – 23:00
★ Dr Jazz and the Cheshire Cats ★
Dr Jazz aka Catherine Tackley PhD is a certified doctor of Jazz.
Catherine is the curator behind the impressive exhibition happening at Two Temple Place that this event is in conjunction with and it seemed only fitting to have her marvellous big band provide the sounds of well…the big band at this evening of Jazz in all it's forms.
They're an exciting 20-piece big band based in Lymm, Cheshire, UK. With two vocalists and a line up of experienced musicians.
No dancer shall be disappointed!
23:30 – 00:30 – HEADLINER
★ The Puppini Sisters ★
When you start out retro, you don't expect to become true originals – but that's the position The Puppini Sisters (Marcella Puppini, Kate Mullins and Emma Smith) are delighted to find themselves in. In the ten years since they began, it's extraordinary how many others have followed their trailblazing lead, whether it's the gorgeous close harmony singing style, the swing-style re-workings of modern pop songs, or their impeccable retro-futuristic fashion sense.
With four albums under their waist-cinching belts and a fifth 'The Highlife' set for release this March, the Puppini Sisters are now regarded as the world's leading close-harmony group, and count Prince Charles, The Manhattan Transfer and Michael Bublé amongst their fans.
The group was founded in 2004 by Marcella Puppini after she was inspired by the film The Triplets of Belleville (2003) by Sylvain Chomet and it's Oscar nominated film soundtrack by Benoit Charest, and in 2005 they were signed by Universal Classics and Jazz. They released their first album 'Betcha Bottom Dollar' in 2006, produced by the Oscar nominated Charest – the album was labelled the fastest selling jazz album of all time when it hit no. 1 in the UK Jazz Charts and subsequently went gold.
01:00 – 02:00
★ Dutty Moonshine Big Band ★
A 14 piece Jazz trained big band fronted by Hip Hop and Grime MC's backed by a DJ and a producer with a taste for the bass, what more could you want?
Have you ever heard Duke Ellington's Jazz standard "Caravan" performed as a huge Garage banger? Or a 12 bar Blues manipulated into a Half time DnB/Carnival anthem? Or a New Orleans funeral song turned into a whisky soaked mid tempo Breaks dancefloor destroyer?
We know you haven't because there's only one band in the entire world like these guys!
▼▼▼ EXTRA ENTERTAINMENT ▼▼▼
The Roaring 2.0s is involved with this event so the night will be providing far more entertainment than just fabulous music.
We'll have a full array of Cabaret and Circus acts providing entertainment between bands as well as on the floor (and the roof!).
We'll be assembling a large "fun" casino with Blackjack, Poker, Craps and Roulette.