Two Temple Place: Building Tour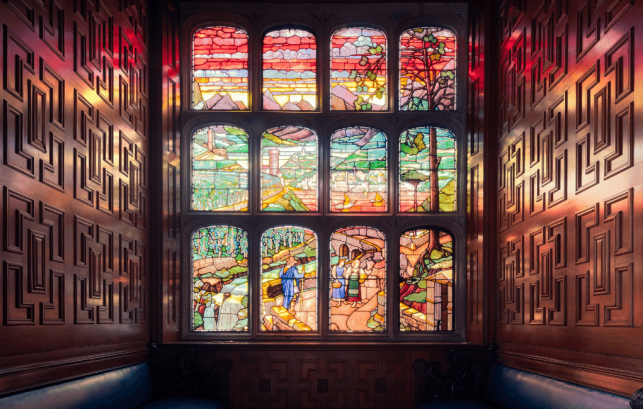 The secrets behind William Waldorf Astor's extraordinary neo-Gothic fantasy are revealed in this special guided tour. Limited spaces available.
The tour will last approx. 1 hr including time for any questions.
Doors will open from 6:15pm.
Our exhibition Inside: a Two Temple Place and Thorp Stavri Exhibition will also be open as well as our exhibition shop.
For information on planning your visit and accessibility at Two Temple Place please see our Visit Us page.
Please be aware that this tour is taking place during our exhibition and some parts of the building may be partially obscured due to artwork being in place.
*Please note that we are a small organisation, if you want to cancel your ticket within 1 week of the event, we can't offer a refund but will try to transfer your ticket to a similar event in the future. If cancelling 48 hours before the event, we are unable to offer a refund or transfer your ticket. If you request a refund at any time, you will be charged £1.37 by Eventbrite.