Totally Thames 2018: Mother Danube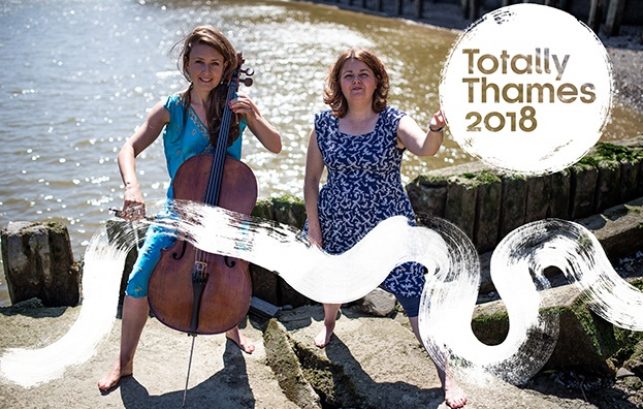 Join performance storyteller Sally Pomme Clayton and musician Emma Clare on a magical journey across Europe evoking the River Danube.
This is FREE event, but booking is required. BOOK TICKETS
The Danube flows from the Black Forest to the Black Sea through 10 European countries – more countries than any river on earth. The Danube passes modern cities, ancient fortresses, wild forests, industry, mountains, rural communities – a diverse mix of cultures, peoples, and geography has bestowed a huge resource of stories.
The River Danube has always been linked to the feminine, known as Mother Danube, a mythical figure who appears in legends and myths along the river. She is: a young girl who is instructed by her own mother to find the Black Sea; a beautiful maiden who seduces sailors; and a primordial goddess – origin of the river, and creation itself, from which all living things came. Mother Danube is also the source of the Celtic Goddess Danu. Mother Danube is an ancestor and mother to a forgotten part of British culture. And on her banks, a 30,000 year old statue was found, the Venus of Willendorf, an ancient goddess – is she Mother Danube herself?
Take a mythical meander with them along the banks of the Danube listening to stories, songs and music celebrating the vibrant, histories, cultures and heritage of the river.
Written and performed by storyteller Sally Pomme Clayton, a pioneering performance storyteller with music and songs composed, arranged and performed by musician Emma Clare.
Commissioned by the European Commission Representation in the United Kingdom to mark the European Year of Cultural Heritage 2018 and the European Day of Languages.