Talk: Textiles, Identity + Self - Expression- POSTPONED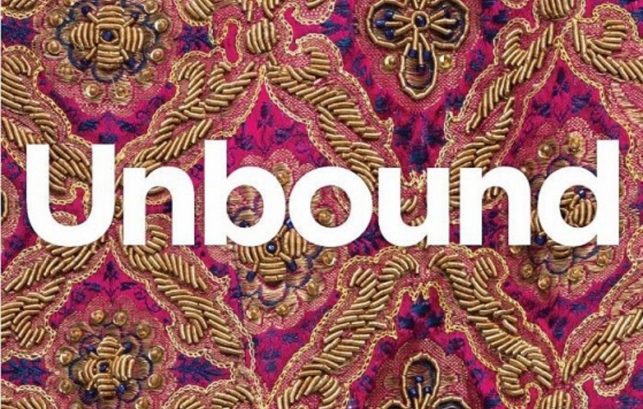 In light of the changing global situation around COVID-19, and our desire to avoid contributing to the spread of the virus, the Bulldog Trust has taken the very difficult decision to close Two Temple Place and our current exhibition, Unbound, to the public. Our responsibility to visitors, volunteers and staff means that we must their health and wellbeing at the forefront of our operations.
We regret that this means we have to inform you that we have to cancel our event Subversive Stitching. We are very hopeful that we will be able to reorganise the event and host it later this year. If you would be interested in being kept in touch about this, please email info@twotempleplace.org including the name of the event.
We sincerely apologise for any disappointment or inconvenience caused.
Beyond just adding colour, texture and pattern to our outfits, the clothes we choose to wear can reveal a lot about who we are ..
Join artist and textile researcher Raisa Kabir, fashion historian Amber Butchart and lecturer in fashion psychology Dr Ameerah Khadaroo, to discuss the power of textiles within the world of fashion and the role they are able to play in identity and self-expression.
This event is held in partnership with King's College London and the London College of Fashion. It will be held in the Safra Lecture Theatre, King's College London, Strand Campus, WC2R 2LS.
Doors for the event will open at 6pm, there will be no admittance before this time.
Our Panel:
Raisa Kabir is an artist, textiles researcher and weaver. Kabir utilises woven text/textiles, sound, video and performance to materialise concepts concerning the politics of cloth, gendered archives and embodied geographies. Kabir's (un)weaving performances comment on trans-national power, production, and the relationship between craft/industrial labour. Kabir has participated in residencies and exhibited work internationally at The Whitworth, Glasgow International, The Tetley, Raven Row, Cove Park, Textile Arts Center NYC, and the Center for Craft Creativity and Design U.S. Kabir has lectured on her research on South Asian textile cultures at Tate Modern, Institute of Contemporary Art London, London College of Fashion, The Courtauld, Royal College of Art, Manchester School of Art and Edinburgh College of Art.
Amber Butchart is a fashion historian, author and broadcaster who specialises in the historical intersections between dress, politics and culture. She also researches and presents documentaries for the BBC, including the six-part series A Stitch in Time for BBC Four that fused biography, art and the history of fashion to explore the lives of historical figures through the clothes they wore. Her publications include The Fashion of Film, Nautical Chic, and a history of British fashion illustration for the British Library. Her latest book, The Fashion Chronicles: Style Stories of History's Best Dressed, is out now.
Dr Ameerah Khadaroo (BSc, MSc, PhD) is a Chartered Psychologist and a Psychology Lecturer at the London College of Fashion – University of the Arts London. She lectures on the Psychology of Fashion undergraduate and postgraduate courses. Ameerah specialises in the area of fashion and wellbeing from a developmental psychological perspective with a focus on identity and self-expression; positive psychology; fashion and diversity; gender and fashion; body image; and health and wellness in fashion.
This event has been programmed as part of a series to accompany the exhibition UNBOUND: Visionary Women Collecting Textiles. For more public events, please click here.