Stepping Out: Sumptuous Shoes of the Jazz Age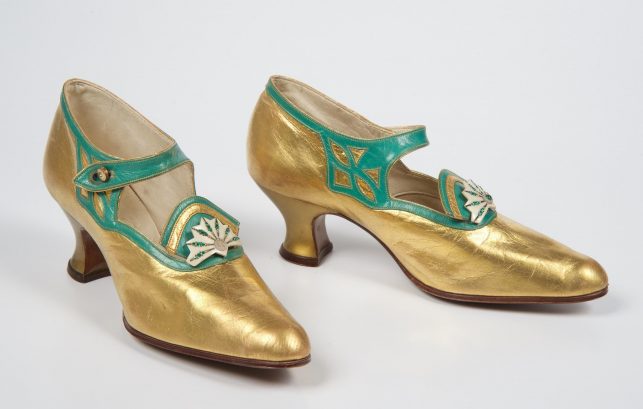 The Arts Society lecturer, Mary Alexander presents an exploration of shoe design in the Jazz Age, with its associated imagery and personalities in a time of daring hemlines, 'lyric' legs, Oxford bags and snazzy co-respondents.
Mary Alexander, trained as an art historian and graduated with a B.A. Hons in History and History of Art, and an M.A. in History of Art. After working at Platt Hall, Manchester which houses an internationally renowned collection of historic clothing, Mary went on to work at Pentagram Design in London and New York, which fulfilled her life-long passion for contemporary design. Mary is now a freelance lecturer and her expertise in the history of art, have lead to her speaking all over the world.
Please note, that doors will open at 6:00pm and that seating is unreserved. The exhibition will also re-open at 6pm, as will the café, which will serve drinks and bar snacks until 6:30pm.