State-less 無國界: A Two Temple Place & Kakilang Exhibition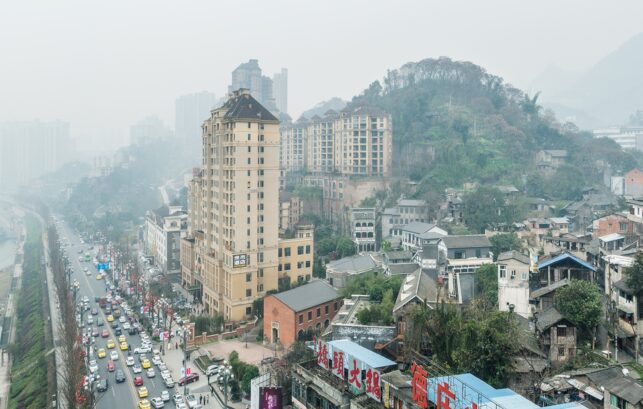 Opening Hours:
Monday: CLOSED
Tuesday, Thursday, Friday, Saturday: 11am – 6pm
Wednesday: 11am – 9pm
Sunday: 11am – 4.30pm
A new exhibition examines the world through the photographic and digital works of internationally acclaimed Southeast and East Asian artists.
State-less 無國界 asks what it means to have a complex identity, influenced by background as well as country of origin, how Southeast and East Asian heritage can engage politically, and how it can challenge the wider public.  In this four week exhibition, we will examine how these artists make sense of their environment.  What are the tangible borders and invisible boundaries that define their identities?  From Vietnamese refugees' historical migration routes, Taiwanese soundscapes, post-Tsunami Japan, through to permaculture in Hong Kong, works here will present aspects of the region rarely explored by Western audiences.
The artists  exhibited in State-less 無國界 are: Tiffany Chung (Vietnam/US), Tsui Kuang-Yu (Taiwan), Jess Lau (Hong Kong), Lo Lai Lai Natalie (Hong Kong), Donald Shek (UK), Wu Tsan-Cheng (Taiwan), Wang Wei (China/UK), Li Yongzheng (China), Law Yuk-Mui (Hong Kong), Robert Zhao Ren Hui (Singapore).
Alongside State-less, a CAN x Two Temple Place Digital Exhibition will also present a virtual version of the exhibition in the award-winning 3D digital 'Two Temple Place' created during the two organisations' 2021 partnership.
State-less 無國界 at Two Temple Place forms part of the Kakilang Festival 2023, which features cultural events across London.  The exhibition is conceived and curated by designer, artist and Kakilang Associate Artistic Director Ling Tan with Two Temple Place.
Find out more about the themes explored in State-less 無國界 on the exhibition's dedicated website.