State-less 無國界 Poetry Workshop: with Daniel York Loh and Christy Ku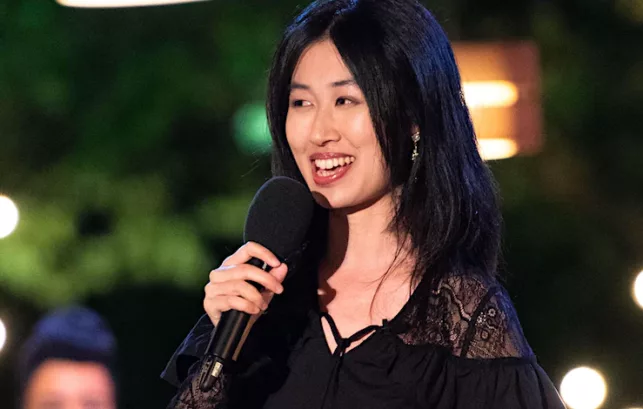 Join us for a poetry workshop led by Christy Ku, accomplished poet, spoken word artist and founder of BESEA Poets, a platform for British based East and South East Asian poets, with Daniel York Loh, writer, actor and filmmaker and Associate Artistic Director at Kakilang.
In this workshop, Christy and Daniel will guide the participants through creative writing and performance exercises on the key themes of State-Less 無國界 exhibition, such as migration, identity and the environment.
For those who are happy to share their work, we will capture recordings of the participants' poetry which exhibition visitors can listen to whilst exploring State-less 無國界. We will also display the poems in written form.
About Christy:
Christy Ku is a poet, performer and workshop facilitator. She has worked with organisations including the BBC, Sky Arts, Museum of London, Apples & Snakes and the Barbican on projects such as poetry films, spoken word tracks and theatre shows.
She was recently featured on BAFTA award winning show 'Life and Rhymes'. Christy is an alumna of the Barbican Young Poets, National Youth Theatre and New Earth Actors Academy, and is a BBC 1Xtra's Words First 2019 winner. Christy has been published in numerous anthologies with publishers including PanMacmillan, Own It! Publishing, and Magma Poetry. Christy founded BESEA Poets, a platform for British based East and South-East Asian poets.
Christy is currently working on her debut poetry pamphlet. She was once rejected from having a poem baked onto 200 loaves of bread.
About Daniel:
Daniel York Loh is a performer, writer, filmmaker, musician and co-founder of Moongate Productions. He has worked as an actor at the Royal Shakespeare Company, National Theatre, Royal Court and many others, most recently in Dr. Semmelweis (Bristol Old Vic), No Particular Order (Theatre 503), Dmitry (Marylebone Theatre) and Caceroleo (Vault Festival) as well as with many major companies in Singapore including Wild Rice, Pangdemonium and Finger Players. He is one of 21 'writers of colour' in the best-selling essay collection The Good Immigrant. His dramatic writing includes The Fu Manch Complex (Ovahouse) Forgotten 遗忘 (Arcola/Plymouth Theatre Royal) and every dollar is a soldier/with money you're a dragon (Winner – 2021 Arts Council Digital Culture Award) for Kakilang where he is Associate Artistic Director. He is one-third of alt-folk-punk trio Wondermare whose self-titled debut album is available on iTunes and Spotify.
If you have any questions please email info@twotempleplace.org or see the Visit Us page of our website.
This event has been programmed as part of a series of events to accompany the exhibition State-less 無國界:A Two Temple Place & Kakilang Exhibition. For more public events, please click here.