Rio Trio: Wednesday Late Music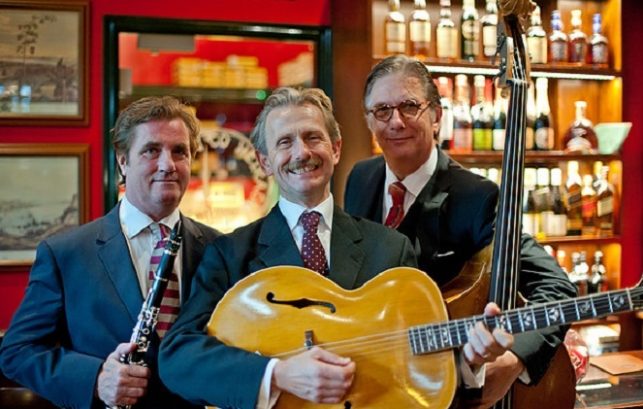 Join us at Two Temple Place for one of our special Wednesday Late openings until 9pm. Visit the show, enjoy a jazz-inspired cocktail at our bar (open until 8pm) and tonight, welcome the The Rio Trio as they perform the music of the 1920's and '30's.
Rio Trio are, in their own words, "the smallest big band in the world", with versatility which enables them to sound bigger than they really are. Their crooner doubles on hot clarinet, the jazz guitarist also plays banjo and the mighty sousaphone is featured alongside gentle double bass.
Reserve your tickets to guarantee admission!