Open House: 2023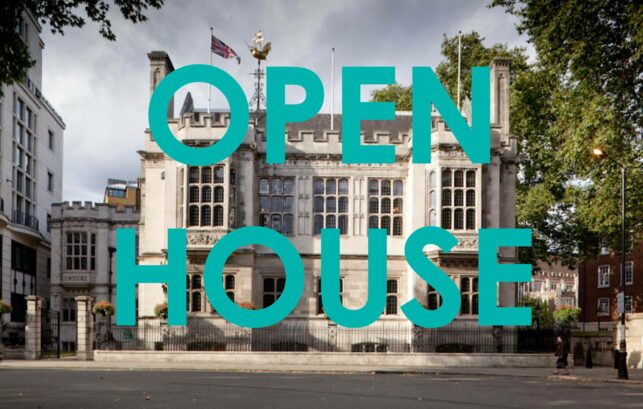 We are delighted to be open for Open House Festival 2023 on Sunday 10 & Sunday 17 September.
Visit us to discover the beautiful interiors of William Waldorf Astor's extraordinary neo-Gothic mansion.
A series of free, drop-in 'Ten Minute Talks' will take place throughout the day. Led by our brilliant Gallery Stewards they will cover different aspects of the building, its history and craftsmanship.
Our fun family trail will also be available to help little visitors explore the stories and find the characters carved into the buildings walls.
Our binaural sound installation, Reflection, will be available for visitors to enjoy in the Great Hall throughout the day. Inspired by, and created site-specifically for, the Great Hall, the piece responds to the particular resonances, histories and effects of the different types of wood in the room. The piece runs for 15 minutes on a rolling basis. You can take a seat, or feel absolutely free to move around the Great Hall to explore. You can listen again if you'd like to.
No booking necessary, but please note that if we receive high numbers of visitors we may have to ask you to wait or come back at a later time.
For more information about accessibility see here.
SUPPORT US
Two Temple Place is owned by a charitable trust, and we have to raise funds to open to the public, run our free cultural & community programme, and maintain our building. We can't do this without you.  Donate and pass on the history.
Contact: info@twotempleplace.org or 020 7836 3715