Open Day featuring our Binaural Sound Installation: Reflection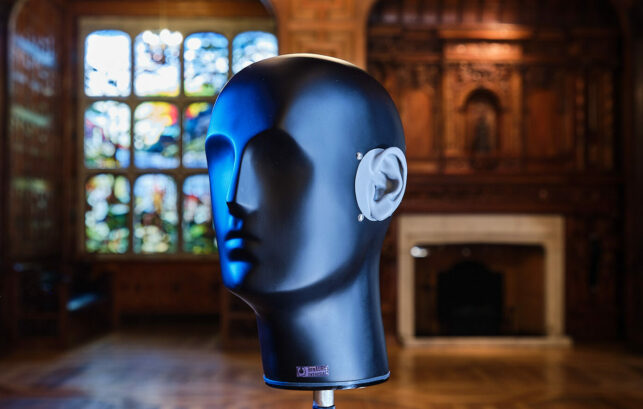 We are excited to be launching two new Open Days on 21st and 22nd April, when visitors are invited – free of charge – to explore the building and dip into our Binaural Sound Installation composed and created especially for the Great Hall by sound wizards Ben & Max Ringham.
REFLECTION is a free binaural sound installation inspired by, and created site-specifically for, the Great Hall. Binaural sound is a kind of 'advanced stereo', enabling visitors to hear the room 'in three dimensions'. Commissioned by Two Temple Place, this short 15 minute work responds to the particular resonances, histories and effects of the different types of wood in the room to encourage you to absorb, consider and be inspired by the building.
HOW DOES IT WORK? The piece can be listened to free of charge, and runs for 15 minutes on a rolling basis.  It can be listened to by 12 people at a time. You can take a seat and listen again if you'd like to.
You will be listening to binaural sound through our headphones or you are welcome to bring your own headphones, and if you bring these we will soundcheck for about one minute before you enter the Great Hall.
THE COMPANY  Created by Ben & Max Ringham, Music Direction: Candida Caldicot, Associate Sound Designer: Ellie Isherwood, Actor: Nigel Barrett, Clarinet 2: Nadia Barbosa, Tenor Saxophone: Adam Cross, Clarinet 1: Rachel Elliott, Bass Clarinet: Jessamy Holder