HALF TERM Family Workshop: Slippery Creatures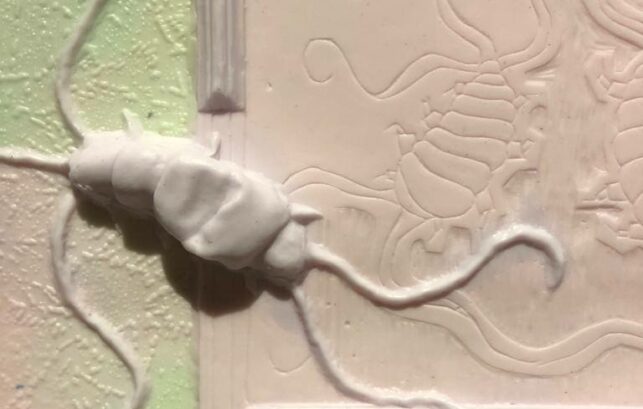 Discover the art of soap carving and create your own slippery creature!
Take inspiration from artist Chloe Louise Lawrence, whose work is featured in our exhibition INSIDE. Chloe creates sculptures from soap and often includes images of silverfish, a small insect that can live in old buildings.
This family friendly workshop will take inspiration from Chloe's work and will teach you how to carve a bar of soap into a creepy crawly!
All materials will be provided, we ask that adults help to supervise the use of carving tools.
For information on planning your visit and accessibility at Two Temple Place please see our Visit Us page.
This event has been programmed as part of a series of events to accompany the exhibition INSIDE: A Two Temple Place and Thorp Stavri Exhibition. For more public events, please click here.
*Please note that we are a small organisation, if you want to cancel your ticket within 1 week of the event, we can't offer a refund but will try to transfer your ticket to a similar event in the future. If cancelling 48 hours before the event, we are unable to offer a refund or transfer your ticket. If you request a refund at any time, you will be charged £1.37 by Eventbrite.