CAN x TWO TEMPLE PLACE: Private View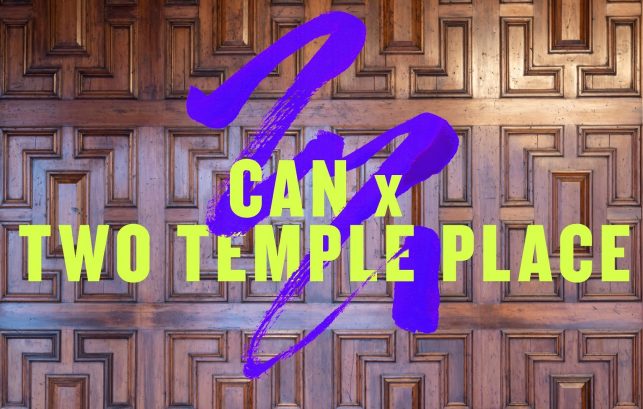 Chinese Arts Now and Two Temple Place are delighted to invite you to the launch of our site-specific digital exhibition. Join us for your first chance to discover mesmerising works by artists Chloe Wing, Donald Shek, Jack Tan and Jasmin Kent-Rodgman, incorporating new music and spoken text in a new 3D world.
Originally conceived as a live exhibition for Two Temple Place, CAN x TWO TEMPLE PLACE has evolved into an exciting new arts encounter, experienced in an original digital space. Led by An-Ting Chang and designed by Christine 挺欢 Urquhart, the exhibition combines the easy navigation of gaming with the content of an arts exhibition.
Exhibition artists: Chloe Wing, Donald Shek, Jasmin Kent Rodgman, Jack Tan
Curators: Rebecca Hone, Jodie Gilliam
Erhu musician (Film): Wang Xiao
Writer and Performer (Film): Daniel York Loh
Designer: Christine Urquhart
Director & Composer: An-Ting Chang
Tech Partner: Ian Gallagher
Photographer: Johan Persson
This is an online virtual event.