CAN Performance and Roundtable Discussion: Creativity in legal practice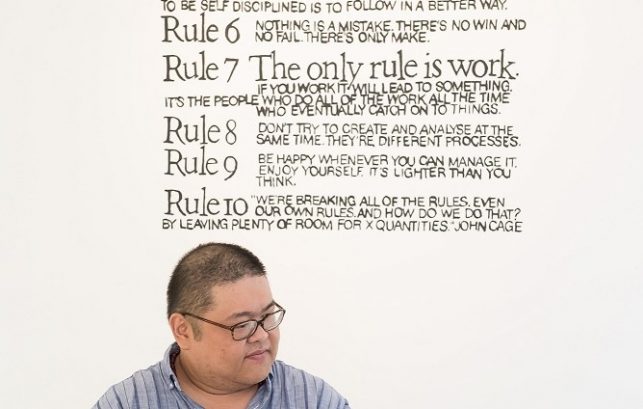 An event for lawyers and those interested in the law, this roundtable discussion explores the relationship between the law and creativity, and particularly the experience of lawyers of East and South East Asian heritage in the UK. We will be looking at questions such as 'Is the law creative?', 'Does creativity make us better lawyers?' and 'Is Asian or Chinese creativity unique in any way?'
The event will start with a short performance of Hearings, a sound work first presented at the Singapore Biennale 2016 and now reinstalled as part of the CAN x TWO TEMPLE PLACE digital exhibition 2021. The work comprises graphic scores derived from the soundscape of the State Courts and the Family Justice Courts of Singapore during Jack's residency there with the Community Justice Centre. For this event, selected scores from Hearings will be interpreted and performed by a group of UK based lawyer-musicians.
Then using the performance as a starting point, artist Jack Tan will facilitate a roundtable discussion about the place and possibility of creativity in legal practice. This discussion is aimed at those who study, research or practice law, but all are welcome.
Jack studied law as an undergraduate, worked in UK Chinese civil rights (undertaking racial violence and inquest work) and trained as a commercial litigator. He left law to go to art school and has now come full circle as an artist who uses law, policy and social customs as a way of making art. Jack has a PhD in legal aesthetics, has taught at Goldsmiths and the Royal College of Art.
This is an online virtual event.