Cabinet of Curiosity: LIVE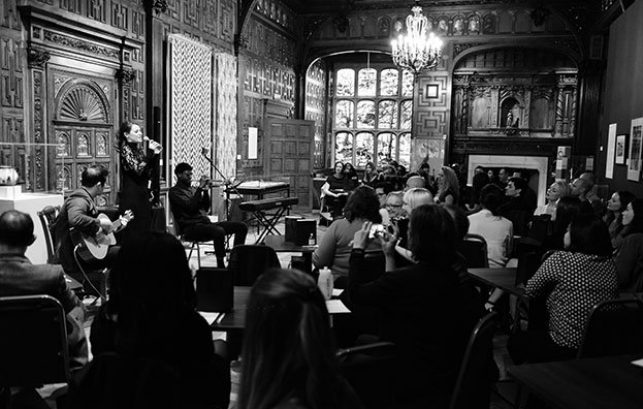 The Cabinet of Curiosity: LIVE is an immersive experience, which will transport attendees into a world of wonder. Curated by AVM Curiosities, the event draws inspiration from The Power of Seeing exhibition with themes of nature, beauty, and architecture.
The theatrical experience will take attendees around the exhibition to interact with a series of artists, musicians and performers. Drawing on the showmanship of the Renaissance Cabinets of Curiosity, Tasha Marks from AVM Curiosities will present a collection of marvels, via the mediums of storytelling, music, perfume and poetry.
Ticket includes 1 complimentary cocktail: 'The Ruskin' – which combines Sheffield Gin with tonic and subtle notes of apple & moss syrup. A non-alcoholic alternative will also be available.
Please note doors will open at 6.15pm | The Performance will start at 6:45pm sharp.
This event has been programmed as part of a series to accompany the exhibition John Ruskin: The Power of Seeing. For more public events, please click here.
This is a fundraising event to support the Winter Exhibition Programme at Two Temple Place. Any proceeds from this event with go towards enabling our Family Activity Programme to remain free of charge.
If the below information (booking section) does not appear to be displaying correctly, please view in Eventbrite.