Audio – Described – POSTPONED: Unbound: Visionary Women Collecting Textiles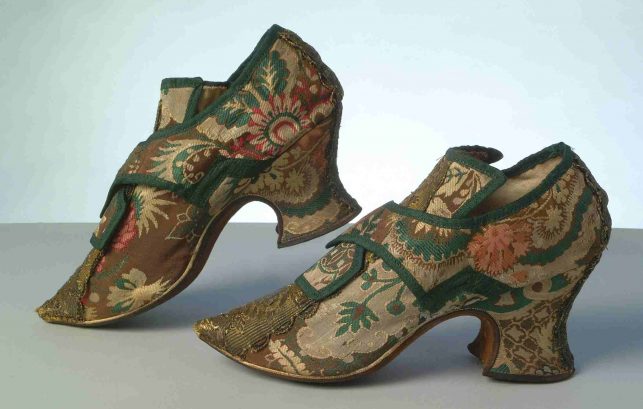 In light of the changing global situation around COVID-19, and our desire to avoid contributing to the spread of the virus, the Bulldog Trust has taken the very difficult decision to close Two Temple Place and our current exhibition, Unbound, to the public. Our responsibility to visitors, volunteers and staff means that we must their health and wellbeing at the forefront of our operations.
We regret that this means we have to inform you that we have to cancel our event Subversive Stitching. We are very hopeful that we will be able to reorganise the event and host it later this year. If you would be interested in being kept in touch about this, please email info@twotempleplace.org including the name of the event.
We sincerely apologise for any disappointment or inconvenience caused.
Join us for an audio-described tour of Unbound: Visionary Women Collecting Textiles. This year we are delighted to be working with VocalEyes and this tour will be lead by audio describer Jane Brambley.
From exquisite traditional Balkan costume to contemporary international artworks, textiles offer a beautiful and intensely human insight into our history. This exhibition celebrates seven pioneering women who saw beyond the purely functional, to reveal the extraordinary artistic, social and cultural importance of textiles, through innovative and imaginative collecting. Unbound explores the stories of these women, looks at how their collections continue to influence us today and asks why textiles still have to fight for their place amongst the more established visual arts.
Link to the exhibition page on the Two Temple Place website: https://twotempleplace.org/exhibitions/unbound/
Link to Vocal Eyes website: https://vocaleyes.co.uk/
Assistance animals and guides welcome free of charge.
Free but ticket booking advised (1 ticket will cover attendee and one companion)
Accessibility
There is a short flight of stone steps leading up to our entrance. Wheelchair access to the building can be gained via a stair climber. Visitors will need to transfer from their wheelchair into the stair climber wheelchair. Please note that the stair climber cannot be used in wet or icy weather conditions.
Please call us on 0207 836 3715 before visiting, to discuss your requirements.
Once inside the building, a lift provides access to all floors, and we have an adapted toilet on the ground floor.
During our exhibitions, large print label books are available in each room.
Assistance animals are welcome, and we are happy to provide water on request.
For blue badge parking please see: Blue Badge Parking