Audio-described Building Tour: VocalEyes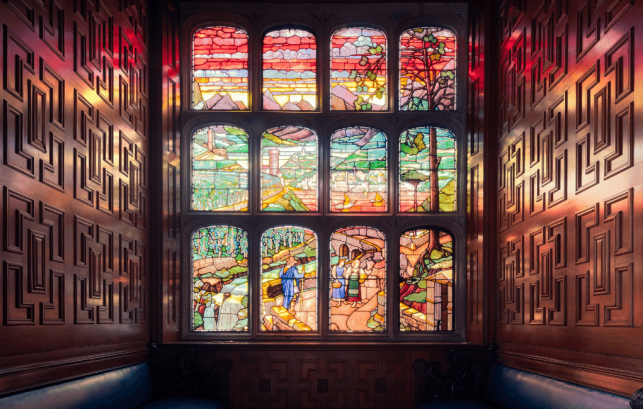 Join us for a virtual audio-described building tour of Two Temple Place. We are delighted to be working with VocalEyes (http://vocaleyes.co.uk/) on this tour which will be led by audio describer Lonny Evans.
This event is designed for blind and visually impaired visitors but all are welcome.
Two Temple Place is a spectacular neo-Gothic mansion and architectural fantasia completed in 1895 for William Waldorf Astor. This one-hour virtual audio-described tour will introduce you to the history of the house and will explore the building's stunning architecture from the outside in and taking an exciting journey through the building with descriptive highlights.
The event will take place on zoom – when you have booked a ticket you will receive a link to the zoom meeting. This will be sent again just before the event.
Please email info@twotempleplace.org if you need anything else.