'A Single Thread': Tracy Chevalier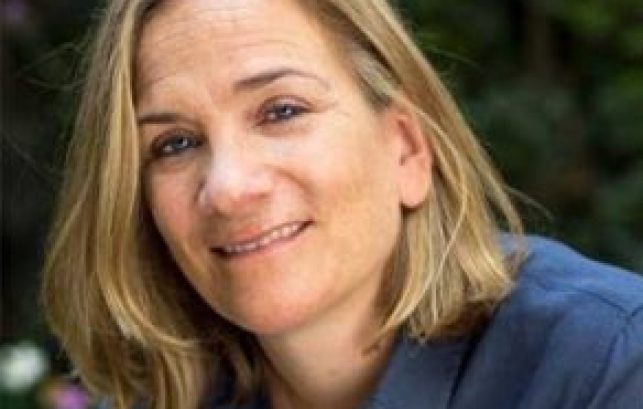 Join bestselling author Tracy Chevalier (Girl with a Pearl Earring, Remarkable Creatures) as she talks about the inspiration for her new book A Single Thread, a tale of courage, independence and new beginnings.
It was during her research that Tracy Chevalier discovered the textile collection of Bradford-born embroiderer and educator Louisa Pesel. In 1931 Pesel founded the Winchester Cathedral Broderers and it was the archival material relating to this chapter in Pesel's life which inspired Chevalier's new novel.
A Single Thread:
It is 1932 and Violet Speedwell is a "surplus woman" – one of millions of English women unable to marry since World War I decimated a generation of potential spouses. Looked down on by the press, tolerated with gentle exasperation by families, these women live at a time when society has rigid expectations of what a single woman might do with her life. Violet is about to challenge those restrictions.
Choosing to leave her cantankerous mother and take up an office job in the cathedral city of Winchester, Violet searches for new friends and a new community. She unexpectedly discovers one in a volunteer group of "broderers" – women who are embroidering cushions and kneelers for the city's magnificent cathedral.While Violet finds friendship, support and creative fulfilment in the group, she also encounters condescension and prejudice. And in the background, fascism grows on the Continent and Hitler comes to power in Germany… In large and small ways, Violet must learn how to stand up for herself in a world that is still hostile to independent women".
'A Single Thread' will be available to buy at the event.
Important Event Information: 
Please note that the exhibition and building will need to close at 4.30pm in order to set-up for this event. Doors will re-open at 6pm, where there will be an opportunity to view the exhibition before the event, which will start promptly at 6.30pm. Seating is unreserved.
Accessibility:
There is a short flight of stone steps leading up to our entrance. Wheelchair access to the building can be gained via a stair climber. Visitors will need to transfer from their wheelchair into the stair climber wheelchair. Please note that the stair climber cannot be used in wet or icy weather conditions.
Please call us on 0207 836 3715 before visiting, to discuss your requirements.
Once inside the building, a lift provides access to all floors, and we have an adapted toilet on the ground floor.
Assistance animals are welcome, and we are happy to provide water on request.
For blue badge parking please see: www.bluebadgelondon.org.uk