Smitty's Big Four: Wednesday Late Music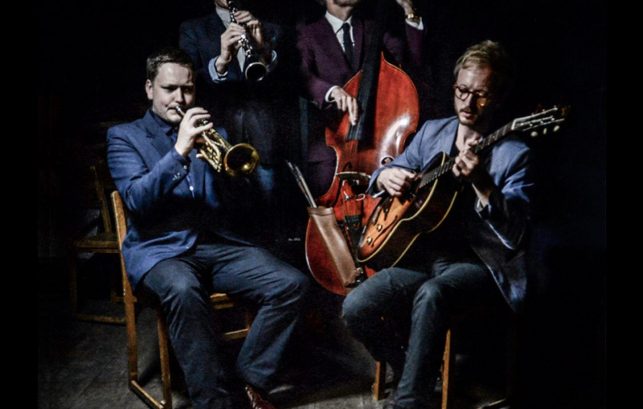 Join us at Two Temple Place for our final Wednesday Late opening until 9pm. Visit the show, enjoy a jazz-inspired cocktail at our bar (open until 8pm) and tonight, celebrate the show with our friends Smitty's Big Four.
Come along between 6:30pm – 8:30pm for their Sidney Bechet and Jelly Roll Morton inspired sound.
Giacomo Smith (alto saxophone)
Pete Horsfall (trumpet)
Dave Archer (guitar)
Ferg Ireland (double bass)
Please reserve your tickets to guarantee admission.