Jazz Age Design: Pattern and Interiors between the Wars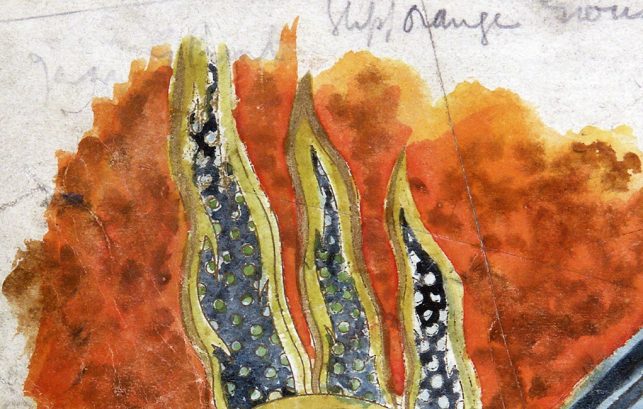 The vigour and exuberance of the Jazz Age was arguably best reflected in its designs for patterns and the new trends adopted in the decoration of interiors. The traditional Arts and Crafts aesthetic of the pre-war years was swept away and replaced by dynamic, geometric and rhythmic forms derived from Cubism, Vorticism and other styles associated with the avant-garde. Patterns also reflected the growing influence of modern life and popular culture. Events like the Discovery of Tutankhamum's Tomb ushered in an obsession with all things Egyptian, while books like Sax Rohmer's Fu Manchu novels were part of the fascination for the mysteriously 'oriental'. Sleek lines and minimalist geometrics appeared alongside playfully decorative floral designs. This lecture explores the vitality of wallpapers and textiles during the inter-war period and the impact of the exuberance and excess that characterise the Jazz Age.
The Arts Society lecturer, Jo Banham, is Director of the Victorian Society Summer School and an independent curator and lecturer. She was Head of the Adult, Students and Creative Industries programmes in the Learning Department at the Victoria & Albert Museum from 2006 to 2016. Her curatorial and research posts have included being Curator at Leighton House, Kensington, Archivist at Arthur Sanderson & Sons, and Curator of historic wallpapers at the Whitworth Art Gallery, Manchester. She has edited and written several books on art and design. She lectures regularly on V&A courses and study days and contributes to conferences and research seminars on 19th century design. Her current research is on Artists and London in the 19th century.
Doors will open at 6:00pm and that seating is unreserved. The exhibition will also re-open at 6pm, as will the café, which will serve drinks and bar snacks until 6:30pm.