'Frame Your Icon of The British Jazz Age': Wednesday Late Workshop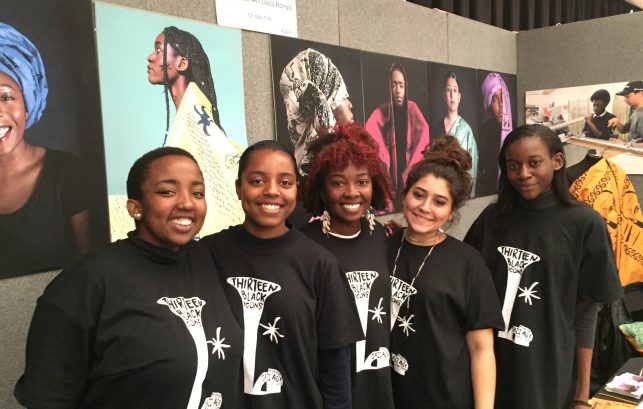 Join award-winning youth charity FAD for a hands-on, creative exploration of Black Icons of the British Jazz Age as part of Rhythm & Reaction: The Age of Jazz in Britain. Create an artwork celebrating one of 13 inspiring individuals – from Rita Cann to the Deniz brothers.
The Black Icons project has been created by young Londoners who uncovered the untold stories of the groundbreaking Black people living and working in 1920s and 1930s Britain. We stepped into London's archives and identified thirteen inspirational individuals, then designed and screen printed textiles which pay tribute to ther incredible life stories. Our Black Icons magazine showcases our textiles in a fashion photoshoot styled, modelled and directed by all of us.
Find out more and read the Black Icons magazine at http://www.fad.org.uk/black-icons/
Free, drop-in, between 6pm and 8pm.