Family Workshop: Popping Plate Art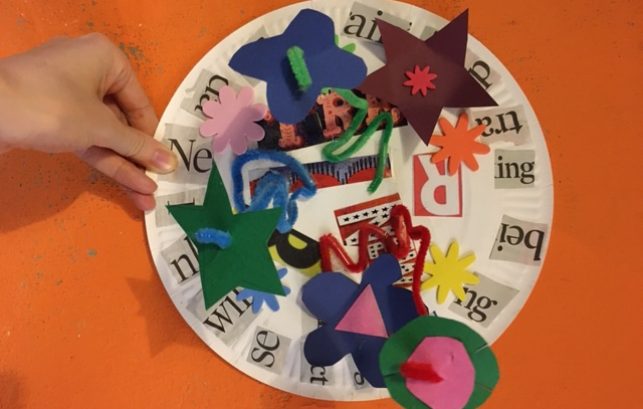 Artist Michael Brennan – Wood, who features in our exhibition, makes bold and beautiful textile installations. Take inspiration from his works to create your own piece of wacky colourful 3D popping plate art.
When booking, please just book tickets for the number of children who will be attending the workshop. However please note that all children must be accompanied by an adult at all times.