every dollar is a soldier/with money you're a dragon: Live Performance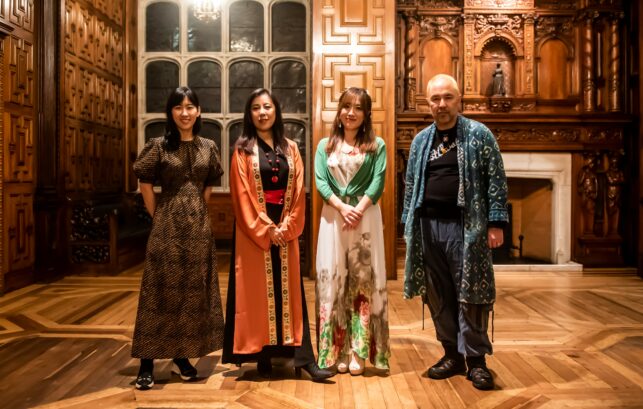 A thrilling live performance of Kakilang's and Two Temple Place's award-winning digital collaboration.
'With money you're a dragon
Without it you're a worm
Find a place that you can build on
And a way to hold on firm…'
Juxtaposing the world of privileged, but nevertheless bitter, émigré William Waldorf Astor (who commissioned Two Temple Place) with the harsh experiences of the impoverished first Chinese settlers in London, An-Ting Chang and Daniel York Loh, of Kakilang, create a powerful lament on the immigrant experience, taking in myriad reflections on the need for money and status and the right to call 'home' a land that can either reject or embrace you.
Originally commissioned as a live performance, but moved online as necessitated by the pandemic, every dollar is a soldier/with money you're a dragon now returns in the context it was initially intended for: part gig-theatre, part spoken word rap, part concert, performed in the setting that inspired it, in a thrilling combination of electronic music and traditional instrumentation.
'…high walls and paintings and stain-glass shimmer
That bathes… in opulence and balms the stigma'
Doors will open at 7:30pm
Credits
Text written and performed by Daniel York Loh
Music composed and performed by An-Ting 安婷
With Cheng Yu (pipa) and Wang Xiao (erhu)
Part of Kakilang Festival 2023. 
Accessibility
Two Temple Place is a historic building, there is a short flight of stone steps leading up to the entrance, and wheelchair access to the building can be gained via a stair climber. For more information, please visit https://twotempleplace.org/visit-us/accessibility/
This is a BSL-interpreted performance.